The Michael Bonanomi Foundation 2016/2017 Gift Recipients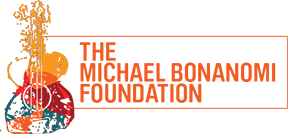 WE ARE PLEASED TO ANNOUNCE THE 2016/2017 RECIPIENTS
OF THE MICHAEL BONANOMI FOUNDATION GIFTS
THE VISITING ARTIST/SCHOLAR OF POPULAR MUSIC PROGRAM AT THE UNIVERSITY OF CALIFORNIA, SANTA CRUZ
We are so excited to announce that The Michael Bonanomi Foundation will fund the inaugural University of California, Santa Cruz Visiting Artist/Scholar of Popular Music and Jazz Program. This innovative new program is designed to bring experts in popular music directly to UC Santa Cruz as visiting professors, and will contribute to a growing emphasis on popular music in academia.
In its inaugural year, the program will focus on the music of the iconic American band, The Grateful Dead. This is especially relevant to UC Santa Cruz, as it currently houses The Grateful Dead Archive, a collection representative of the individual and collective creativity of the band, artists, photographers and fans. For those of you who knew Michael, you know how much he loved The Grateful Dead!
The Popular Music Program will be comprised of both undergraduate and graduate courses on the music of the The Grateful Dead, including the context of 1960's psychedelic movement and the ways in which the band's music evolved through time. These courses will encourage a generation of students to appreciate the music of the The Grateful Dead, thereby instilling a passion for the band and a new understanding of popular music. It's anticipated that up to 500 students will register for the undergraduate course, making it one of the most popular at UC Santa Cruz.
While the inaugural year focuses on the music of The Grateful Dead, going forward, the program will feature a different genre of popular music such as Jazz, Hip Hop, and Americana.
Faculty members at UC Santa Cruz have officially started the search for the new Visiting Artist/Scholar in Residence and hope to have the position filled by next spring.
We are proud that our contribution will enable UC Santa Cruz to offer this course. Without the generous donations of all who support our Foundation, UC Santa Cruz would be unable to fund such a worthwhile program that extends music education to the broader student body. This program epitomizes our belief in the profound positive effect music has on society.
MUSIC4SIGHT@SWEET RELIEF
We are also so pleased to have supported Music4Sight@Sweet Relief. Music4Sight's mission is to provide essential services for musicians to protect healthy eyesight irrespective of their ability to individually pay for services. The Michael Bonanomi Foundation strives to support musicians who demonstrate both a need and a commitment to music, and are happy that this gift will help Music4Sight@SweetRelief provide eye care to musicians in need.
A special thank you to Dr. Rob Feinfield, who founded Music4Sight in 2008, for all his help in making our 2016 Brighter Sun Benefit such a fun and successful night.
THANK YOU TO ALL WHO SUPPORT THE MICHAEL BONANOMI FOUNDATION!
YOUR GENEROSITY MAKES THESE GIFTS POSSIBLE.

---
Copyright © 2015 The Michael Bonanomi Foundation, All rights reserved.
The Michael Bonanomi Foundation
12814 Halkirk Street
Studio City, CA 91604