Premium Lens Implants
Have you ever thought about the possibility of not having to wear reading glasses after cataract surgery? The new premium lens implants can help you see at many distances and can give you the opportunity to not have to depend on eyewear. To learn more about your options, click on the links below.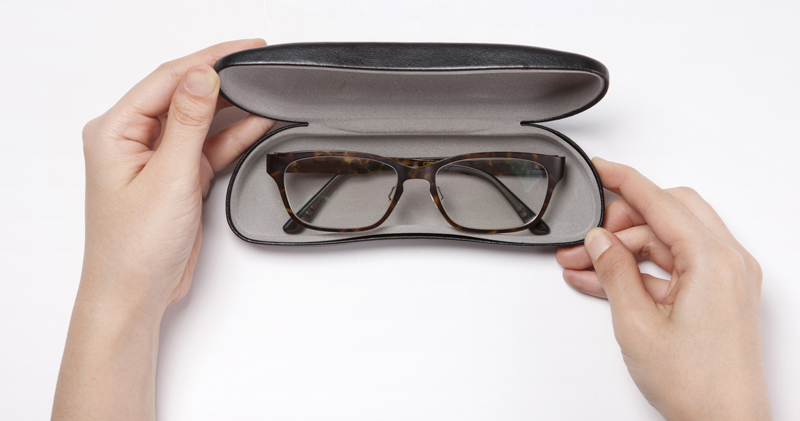 PanOptix Trifocal Lens
Are you or a loved one considering cataract surgery? Berg Feinfield Vision Correction is now offering our cataract patients the new and revolutionary PanOptix trifocal lens!
The PanOptix trifocal lens is the first trifocal IOL to become available. This is a premium IOL that's implanted during cataract surgery.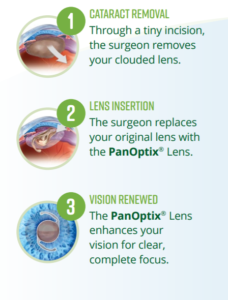 PanOptix Trifocal Lens FAQs
Berg-Feinfield Vision Correction now offers AcrySof® IQ Vivity™!
Alcon's latest innovation provides a greater range of vision than the standard cataract lens, or a monofocal, allowing patients to see clearly far away and at arm's length while still providing functional vision up close.1 Patients can now learn more about Vivity™ at one of our four convenient locations.

AcrySof® IQ Vivity™ Extended Vision Family of IOLs
IMPORTANT PRODUCT INFORMATION:
CAUTION: Restricted by law to sale by or on the order of a physician.
DESCRIPTION: The AcrySof® IQ Vivity™ Extended Vision IOL is a type of IOL used to focus images clearly onto the back of your eye (retina) to allow clear vision after the cataract removal. The AcrySof® IQ Vivity™ Extended Vision IOL provides clear distance vision (e.g., for watching children playing in the backyard). In addition, the AcrySof® IQ Vivity™ Extended Vision IOL allows for better intermediate (working on a computer, applying makeup or shaving) and some near (reading, knitting) vision compared to what a monofocal IOL would provide. The AcrySof® IQ Vivity™ IOL is not a multifocal IOL, as it uses a new X-Wave™ Technology to provide the broader range of vision.
There is a chance you may still need glasses for distance, intermediate, and/or near vision.
You will get the full benefit of the AcrySof® IQ Vivity™ Extended Vision IOL when it is implanted in both eyes. Please discuss with your eye doctor whether this is the right IOL for you.
Potential Side Effects: There are some side effects that can be associated with the design of IOLs that provide a broader range of vision, which may be worse than with a monofocal IOL. These side effects include visual disturbances such as glare, rings around lights, starbursts, and a decrease in ability to distinguish objects from their background, especially in dim lighting. These side effects may make it more difficult to see in some situations.
Contrast sensitivity, an important measure of visual function, is the ability to distinguish objects from their background, especially in dim lighting. In the Vivity clinical study, contrast sensitivity in dim lighting was reduced in patients who received the AcrySof® IQ Vivity™ IOL compared to those who received the Monofocal IOL.
A toric IOL corrects astigmatism only when it is placed in the correct position in the eye. Some patients may have some level of astigmatism remaining after IOL placement, especially if they had a lot of astigmatism before surgery. There is also a possibility that the toric IOL could be placed incorrectly or could move within the eye. As with any toric IOL that provides an extended range of vision, if the lens is not positioned correctly in your eye, or if the amount of astigmatism to be corrected is calculated incorrectly, you may experience poor vision, you may need to wear glasses to see clearly at all distances, or you may need additional surgery to reposition or replace the IOL.
ATTENTION:
As with any surgery, there are risks involved. Prior to surgery, ask your eye doctor to provide you with the Patient Information Brochure for the proposed AcrySof® IQ Vivity™ Extended Vision IOL to be implanted. This document will further inform you of the risks and benefits associated with this IOL. Discuss any questions about possible risks and benefits with your eye doctor, as well as your medical condition and any eye disease you may have.
References
AcrySof® IQ Vivity™ Extended Vision IOL DFU. Alcon Laboratories, Inc.; 2020.
Vivity lens FAQs
ReSTOR
The AcrySof ReSTOR lens is a type of intraocular lens that works to correct vision in cataract or presbyopia patients who have trouble focusing at near, far, or middle distances. Instead of using glasses, contacts, bifocals, or trifocals, most patients will be able to focus seamlessly between varieties of distances following the ReSTOR implant. Many patients are able to throw away their reading glasses with their newfound independence!
After the eye's natural clouded lens is removed during cataract surgery, the ReSTOR lens is implanted. Apodized diffractive technology helps the small convex lens distribute light appropriately based on your focusing attempts. Unlike traditional cataract surgery where the lens is removed and replaced with a monofocal lens; most ReSTOR patients will not need reading glasses following the procedure.
Good candidates for the ReSTOR lens include patients with healthy corneas who are developing cataracts or who have the condition of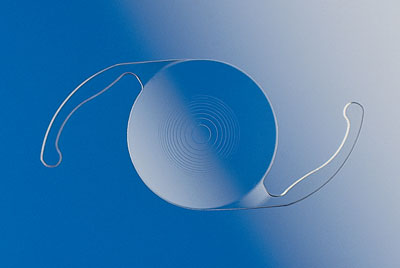 presbyopia, a condition where the eye's lens loses flexibility and causes near vision difficulties. Patients who have already had cataract surgery cannot have the ReSTOR procedure.
More information about ReStor can be found at AcrySof®. In addition, extended information regarding the FDA approval of Phakic lens can be found here: http://www.fda.gov
Trust your vision enhancement to the ReSTOR leaders, contact Berg·Feinfield Vision Correction today for your personal eye care consultation.
Crystalens
Improve near vision, far vision, or anything in between following cataract surgery with the modern Crystalens procedure. With Crystalens, patients can regain their natural focusing power with a replacement of the eye's crystalline lens. This single-focus intraocular lens (IOL) helps patients compensate for a loss of near, far, and in-between focusing power, while successfully accommodating between all distances by moving along with the muscles in your eye. Seamless focusing is the quality that makes Crystalens so popular, whereas, with traditional fixed focal replacement lenses, patients had to choose between crisp near or far vision.
Crystalens may be used as a cataract or vision correction procedure. Based on your refractive correction needs, your Crystalens will be customized to improve vision. During your Crystalens procedure, your doctor will numb the eye with eye drops, create a small incision in the outer layer of the cornea, and use ultrasound technology to gently break up the cataract-laden lens and remove it. The custom Crystalens is gently set in its place and the incision begins healing. After a short instruction period, you will be able to focus seamlessly between all distances without the use of glasses or contacts!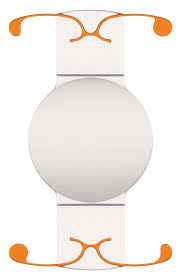 You may be considered a good candidate for Crystalens if you are suffering from cataracts and desire vision improvement.
Extended information regarding the FDA approval of Phakic lens can be found here: www.fda.gov
Improving vision with the Crystalens specialists has never been easier! Contact Berg·Feinfield Vision Correction today for your vision enhancement consultation.
Crystalens FAQs
Find out more about the benefits of the Crystalens procedure from the vision care specialists at Berg·Feinfield Vision Correction. Call or Email our office today for your eye care consultation.
TORIC
TECNIS
TECNIS Symfony
The Tecnis Symfony® Intraocular Lens is a multifocal IOL that provide continuous high-quality vision following cataract surgery. The purpose is to improve visual acuity at any distance, simultaneously decreasing the effects of presbyopia to help people focus on near objects. This release also includes a version of the IOL lens for people with astigmatism. The lens is an improvement on the traditional monofocal IOLs being used, which are designed to improve distance vision at the expense of seeing things closer up.
The Tecnis Symfony® IOL was FDA-approved in 2016 and has been making waves in the ophthalmology world since. What makes this IOL so special? It's the first IOL designed specifically with presbyopia in mind.
If you are have been dealing with presbyopia for some time, you know how hard it can be. Now imagine what it's like to have presbyopia and cataracts. This is a recipe for some serious vision problems. Fortunately, the Symfony® IOL corrects both.
Premium Lens Evaluation
If you're interested in what Premium Lens might be right for you, take our Premium Lens Evaluation online today!