Why LASIK Makes A Great Graduation Gift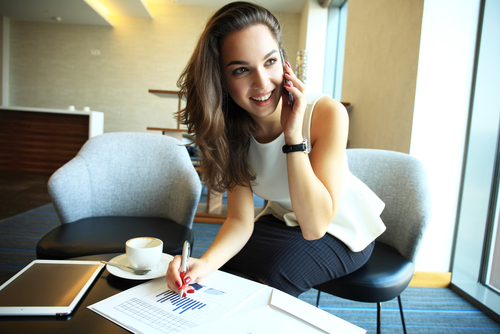 Graduation is an exciting time for young adults, but it can also be a bit daunting. If you have a child who's about to graduate from college, they have plenty to worry about.
As a parent, you want to be supportive and set them off on the right path. There are a lot of ways to do this, but one great way to start is with the perfect graduation gift. You want something that will start them off on the path to adulthood with confidence.
So why not give them LASIK? This may sound like an unconventional gift, but it's the gift that keeps giving!
Not convinced? Well, here are a few reasons why LASIK is the perfect graduation gift.
LASIK is Best When They're Young
You can get LASIK at any age, but it's most effective while the patient is still a young adult. At 21, most people have stable vision as the eyes have stopped developing.
This is a perfect time to have LASIK. You can give your child a better quality of life, just like that! No more glasses or contacts.
You Can Make Sure They See the Best Surgeon
One of the best parts about giving LASIK as a gift is being able to arrange who will perform the surgery. Your child may be grown up and ready to go out on their own, but you still want the best for them.
If you give LASIK as a gift, you can research available practices and pick the most reputable surgeon. And your kid will be more than happy to leave the paperwork to you!
You Can Save Them Expenses on Glasses and Contacts
Besides giving your child a better quality of life, you'll also be saving them a lot of money. Since LASIK is permanent, you can save them more than the cost of the procedure!
After a decade or so, most LASIK procedures pay for themselves. How? Thanks to LASIK, there's no more buying contacts, solution, or glasses to worry about.
College graduates aren't exactly wealthy when they first get into the real world. Saving money in any form after graduating from college is a big deal!
LASIK Can Help With Their Career
After graduating, your child will start focusing on their long-term career goals. Maybe they're lucky enough to already have a job lined up, or they might still be looking.
Either way, LASIK is a great way to give them an edge in the workforce. Many careers are better off because of LASIK.
This is the case whether you're an athlete, marketer, or anything between. A keen eye is always appreciated in the workplace. And not having to worry about their vision can give your grad the confidence they need to succeed.
Thinking this sounds like the perfect gift? Contact Berg Feinfield Vision Correction in Beverly Hills, CA today to schedule an appointment! Give your new grad the edge they need to get ahead!