What Makes The Cost Of LASIK Worth It?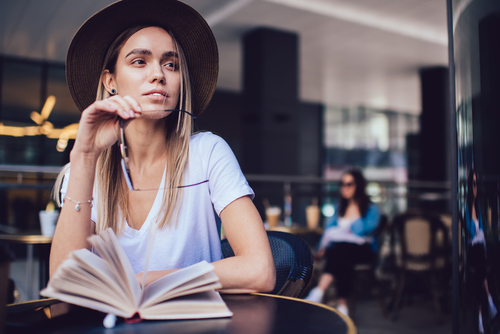 If you're sick of wearing glasses and contacts, you may have already considered having LASIK. But LASIK can be a bit expensive, so it's definitely something you want to think over.
Here's the thing: the price of LASIK is usually worth the results. Over 90% of LASIK patients report satisfaction with their results.
Not only that, but LASIK can save you time, energy, and even money in the long run. Keep reading to learn what makes the cost of LASIK worth it!
Long-Term Investment
LASIK isn't inexpensive and you don't want it to be. If a practice is offering extreme discounts, that should be a red flag. There are plenty of situations where getting the cheapest deal possible is the goal.
When you get LASIK, this should not be one of those situations. If you see a reputable surgeon, you get what you pay for.
But LASIK may also save you money. Think about how much money you spend on glasses and contacts every year.
With LASIK, you don't have to worry about those expenses anymore. Most patients pay off the full cost of their procedure after two or three years.
Now think about the benefits you'll continue to have a decade or two after LASIK. The money you used to spend on glasses or contacts can be spent on something else. That money can add up to something pretty nice.
And if you don't have the money for LASIK to pay upfront? No problem because most practices offer financing plans or accept things like CareCredit.
You can get a plan with no interest and low monthly payments. There are plenty of ways that you can make getting LASIK an affordable investment.
Increased Safety
LASIK is not without risks. Any surgery, no matter how minor, has some risk for complications. But LASIK is considered a very low-risk procedure.
Not only that, but LASIK can actually make you safer in the long run. How? By eliminating the need for contacts.
The chances of getting an infection from LASIK is minor. You can keep those chances low by taking care of your eyes after the procedure.
But contacts often cause wearers infections. In the long run, a one-time procedure like LASIK can be safer than a lifetime of wearing contacts.
Contacts work great for some, but they tend to dry out your eyes if they are not supplemented with contact solution. This, in turn, increases your risk of infection.
Even taking out or putting in contacts without completely clean hands increases your risk of infection. In the long-term, not having to wear contacts keeps you safer from eye infections.
Boost Productivity
Anyone who wears contacts knows that they take time to manage, even if it's only a few minutes every day. They can take more time when you have an issue and need to change them out.
Even glasses need management and frequently need cleaning as well. For some people, wearing glasses for too long, especially while working, can give them a headache.
With LASIK, you don't have to spend any time cleaning your glasses or changing out your contacts. Those little moments that you spend on them add up.
When eliminated, you can spend more time putting your energy into your work or some self-care. Either way, not having to worry about glasses or contacts can make you more productive and less stressed.
Think investing in LASIK is worth it? Find out if you're a good candidate by scheduling a LASIK consultation at Berg Feinfield Vision Correction in Burbank, CA!
Getting LASIK could be one of the best things you ever do for yourself, so why wait any longer?