4 Steps To Finding The Perfect LASIK Surgeon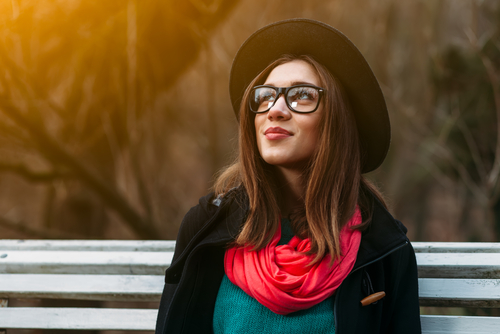 So, you've decided you want to have LASIK. Where to start? You've taken a self-test and decided you want to move forward, but what's next?
The first step: find a good LASIK surgeon and practice. It may seem a little overwhelming at first, especially if you start by searching online.
There are so many ophthalmology practices and centers around these days. How do you sort through them, and how do you decide where to go? First, take a deep breath– then follow these simple steps.
Ask For Recommendations
Start by looking for recommendations from people who have had LASIK. You can look this up online, or you can speak to any friends or family who has had the surgery.
If you don't know anyone who's had LASIK you can also start by asking your regular eye doctor. Optometrists usually know which local practices are reputable.
They may even know a few LASIK surgeons personally! Of course, you should take any recommendation with a grain of salt. They could even have an affiliation with the same practice but it's a good place to start.
Do Your Research
No matter what friends, family, or your doctor recommends, do your research. Not only should you research the surgeon, but you should also research their practice.
One of the best ways to do this is online, but you should be careful to look for reviews that aren't on their website. If one surgeon has a lot of good reviews and only a few bad ones, you shouldn't rule them out automatically. But sometimes critical reviews can be helpful.
When doing your research, you shouldn't rely on reviews on Yelp or online alone. You also should scope things out in person before you make a decision. Doing your research and having several different sources is one part of the process.
Visit A Practice
The easiest way to do this is to make an appointment for a LASIK consultation. This will rule out if you aren't qualified for the surgery.
But it's also a way to get a good idea of the kind of environment you'll have your surgery in. Is the receptionist friendly and helpful?
Are the nurses? Do they listen to your needs and treat you with respect? At many doctor's offices, you may put up with average treatment, at best. With LASIK, you don't need to put up with this kind of behavior! Your eyes are on the line, so it's okay to be choosy.
Ask The Surgeon Questions
Once you actually get to talk to a surgeon at the practice, your search still isn't over. Ask your surgeon plenty of questions during your consultation.
Ask them about their experience. Ask them what kind of patients they get and how many they screen out. You want a surgeon that screens out 10-15 percent of patients.
Any less than that and they may not be as careful as they should. Ask about how much the surgery would cost and what other kinds of procedures they offer.
Ask what would be right for you. This is a good way to get information about your surgeon, but it's also a good way to see how communicative they are. Talking to them and asking as many questions as you want is a great way to do just that.
Still don't know where to start? Contact Berg Feinfield Vision Correction in Beverly Hills, CA to schedule a LASIK consultation!