The 4 Best Things About Getting LASIK This Summer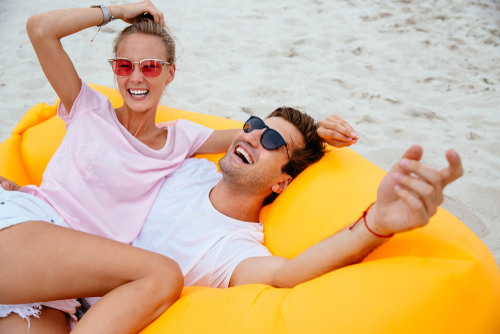 LASIK— we've all heard of it, and most of us may know at least one person who's had it. Some of us have even thought about getting it ourselves.
If you've ever wanted to see without glasses or contacts, having LASIK can make that dream come true. So why put off that dream any more?
Get LASIK this year. Have it this summer! Summertime is the perfect time of year to have LASIK.
Why wouldn't you want to experience visual freedom for the first time in the summer? Keep reading for some of the best things about having LASIK this summer!
Easier Vacations
Traveling as someone who wears glasses or contacts can be a struggle. Whether you're off to a beach resort or a backpacking trip, glasses and contacts can cause a lot of stress.
If you're camping, there's no good way to safely change your contacts. If you have glasses, you risk losing or breaking them and leaving yourself blind for the rest of your trip.
When you have LASIK, you cut out an entire avenue of stress when you travel. Enjoy your vacations more by never having to worry about how you'll be able to see.
More Opportunities for Sports and Recreation
Summer is a great time to go outside and get active. Whether you're part of a sports team or you're playing frisbee in the park, having LASIK can make it all easier.
You can be active without worries. That means no worrying about breaking your glasses or your contacts drying out. With LASIK, you can focus more on having fun.
More Summer Fashion Options
Sunglasses can be difficult if you wear glasses. Your options are pretty limited to clip-on sunglasses, transitions, or prescription sunglasses.
With LASIK, you can wear whatever sunglasses you want. Try out new, funky styles. Coordinate your outfits to go with a pair of big statement sunglasses.
And your fashion options extend beyond sunglasses! Hit the town at night with a killer look thanks to some intricate eye makeup. Have LASIK and stop restricting your style this summer!
Being Prepared for the Fall
If you have LASIK early in the summer, your eyes will be almost healed within a couple of weeks. It takes several months before your eyes have completely healed.
In a few months, your vision will also improve. While the results of LASIK are immediate, final results aren't achieved until your eyes heal.
Over the summer, you'll see your eyesight improve more and more each day until you've reached your best vision. If you have LASIK at the right time, this will happen right as fall is starting.
If you're a college student or teacher, this means coming to class prepared. You can use your new and improved eyesight to have the best school year ever.
You'll also be prepared for dry, cold weather without having to worry about your contacts. You'll be able to see the leaves change and appreciate the beauty of fall without glasses or contacts.
Why wait any longer? Schedule a LASIK consultation with Berg Feinfield Vision Correction in Sherman Oaks, CA!