Which Dermal Filler Is Right For Me?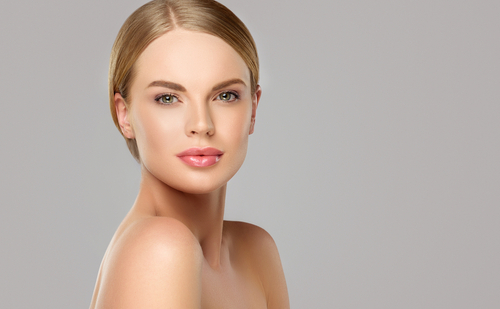 Do you want a little something to reduce the lines on your face that you're noticing more and more? A dermal filler may be just what you're looking for.
Dermal filler can offer temporary results, so ongoing treatments are recommended for long-term effects. At Berg Feinfield, we offer three natural cosmetic fillers: Restylane, Juvederm, and Perlane.
Before learning about the pros and cons of each, it helps to know how dermal fillers work and what you should consider in making your choice. Keep reading to learn which dermal filler may be right for you!
Signs of Aging
Smile lines, crow's feet, forehead worry lines: these early signs of aging become visible when our faces lose subcutaneous fat. This fat loss is a natural part of growing older, but when we lose facial plumpness, our facial muscles underneath become more prominent.
The skin on our faces stretches, which makes lines even more apparent. And if you've had unprotected sun exposure, that will cause premature aging. Heredity and lifestyle also play a role.
The Top Dermal Filler
Hyaluronic acid is the dermal filler of choice at Berg Feinfield. Over 90% of patients in the U.S. who use dermal fillers receive a hyaluronic acid dermal filler.
Hyaluronic acid is a natural substance that already exists in the human body and is found in soft connective tissues and the fluid surrounding your eyes. It's also in skin tissue and some cartilage and joint fluids.
Hyaluronic acid injections are used to provide volume and fullness to the skin, improve contours and reduce depressions in the skin due to scars, injuries, or lines.
It works well in significantly reducing the appearance of:
• Frown lines between the eyebrows
• Forehead worry lines
• Crow's feet by the eyes
• Deep smile lines
• Marionette lines at the corners of the mouth
• Burn, acne, and wound scars
• Smoker's lines on the mouth
Non-Animal Based
Restylane, Juvederm, and Perlane are natural cosmetic fillers made of non-animal based hyaluronic acid. Hyaluronic acid is used to provide volume and fullness to the skin.
Because dermal fillers are non-animal bases with virtually no risk of an allergic reaction, allergy testing is not required. All three last up to twice as long as collagen.
Restylane: The First
Restylane was the first hyaluronic acid filler, approved by the U.S. Food and Drug Administration in 2003. Restylane is most commonly used to add volume and contouring to lips.
It also reduces facial wrinkles and lines, such as the nasolabial folds, which are the lines between the nose and mouth, and lines at the corners of the mouth. It also fills facial hollows, the orbital troughs under and around the eye, and adds volume to cheeks and contouring to the chin and nose.
Restylane is effective in sensitive areas with finer wrinkles and thinner skin.
Juvederm: the Most Popular
Juvederm is the most popular and most widely used facial filler. It's primarily used for contouring the face in the cheeks and around the mouth. It is also a popular lip filler.
Perlane: the Longest Lasting
Perlane is a part of the Restylane line. However, Perlane is three times thicker than Restylane.
This thickness is more visible at the sites of injection, so Perlane is best used in those areas that have more subcutaneous fat, which will better hide the filler. It is designed to be injected into more heavily lined areas and effectively adds volume to the cheeks, chin, and nasolabial folds.
Perlane's thickness means it will stay in the tissue longer, and an injection typically lasts six months longer than Restylane.
Expectations
While all three are long-lasting, dermal fillers are temporary and additional injections will be required to maintain fullness and keep wrinkles at bay. Discuss with your doctor your expectations and what you'd like to achieve.
Together you can work out a plan to reduce the physical signs of aging and maintain your youthful appearance.
Do you want to learn more about your options for dermal fillers? Schedule an appointment at Berg Feinfield Vision Correction in Sherman Oaks, CA, today!