Crystalens
Improve near vision, far vision, or anything in between following cataract surgery with the modern Crystalens procedure. With Crystalens, patients can regain their natural focusing power with a replacement of the eye's crystalline lens. This single-focus intraocular lens (IOL) helps patients compensate for a loss of near, far and in-between focusing power, while successfully accommodating between all distances by moving along with the muscles in your eye. Seamless focusing is the quality that makes Crystalens so popular, whereas with traditional fixed focal replacement lenses, patients had to choose between crisp near or far vision.
Crystalens may be used as a cataract or vision correction procedure. Based on your refractive correction needs, your Crystalens will be customized to improve vision. During your Crystalens procedure, your doctor will numb the eye with eye drops, create a small incision in the outer layer of the cornea, and use ultrasound technology to gently break up the cataract-laden lens and remove it. The custom Crystalens is gently set in its place and the incision begins healing. After a short instruction period, you will be able to focus seamlessly between all distances without the use of glasses or contacts!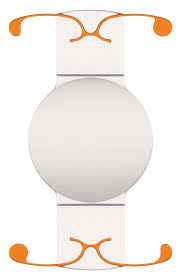 You may be considered a good candidate for Crystalens if you are suffering from cataracts and desire a vision improvement.
Extended information regarding the FDA approval of Phakic lens can be found here: www.fda.gov
Improving vision with the Crystalens specialists has never been easier! Contact Berg·Feinfield Vision Correction today for your vision enhancement consultation.
Crystalens FAQs
Find our more about the benefits of the Crystalens procedure from the vision care specialists at Berg·Feinfield Vision Correction. Call or Email our office today for your eye care consultation.