4 Creative Ways To Pay For LASIK This Summer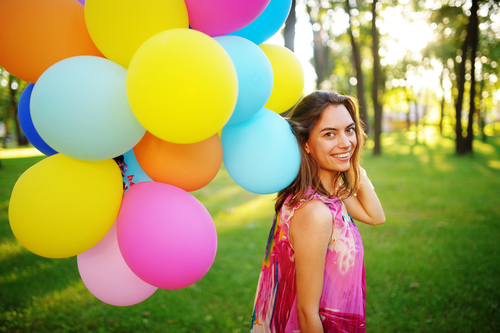 LASIK surgery can be a bit pricey— even if it does save you money in the long run by taking away the need to buy contacts or glasses throughout your life. If money is just a little bit tight for you at the moment but you just can't wait for visual freedom, never fear! Here are a few ways you can pay for your LASIK surgery this summer.
Side Hustle
Over the summer, lots of people take trips and need someone to watch their house or dog while they are gone. Take up a side hustle as a dog sitter this summer. Alternatively, offer to babysit for your friends when they want to have a night out. There are also tons of apps for dog sitting and babysitting that you can easily sign up with and earn a few extra bucks this summer. Just put those pennies away and by the end of the summer you should have a good amount saved up towards your LASIK surgery with Berg-Feinfield Vision Correction!
Skip A Trip
Summer is a great time to take a vacation— but trips can be pricey. Maybe you're planning one and have already put some money aside for it. Instead of taking a trip, why not enjoy your time off of work just exploring your local area and enjoying the warm weather with your friends? That way, you can put the money you would have used for your trip towards your surgery. Giving up a trip may sound like a bummer, but if you know how to have fun, you'll surely have as good of a time staying home as you would taking an expensive trip.
Use Your Tax Refund
It's possible you haven't gotten your tax refund back, or you just got it back and still don't know what to do with it. It's always good to put that kind of money away into your savings or investments, but if you're saving for LASIK surgery anyway, why not use it now? This way you won't have to spend a single penny of your own savings— just use this money you probably didn't even knew you were getting until you got your check in the mail.
LASIK Financing With CareCredit
If all else fails and you can't raise as much money as you hoped, you can always use a LASIK financing plan. At Berg-Feinfield, CareCredit is available as an option for LASIK financing. With CareCredit, you'll be able to pay for your procedure with flexible payment plans that work for you. You'll also be able to avoid accumulating interest, thanks to CareCredit.  CareCredit is simple and easy to apply for! If you know you can meet the payment plan, this is a good option for you, and less stress than having to pay back a loan from a relative or a bank.
Can't wait to get LASIK? Still haven't found out if it's even an option for you? Contact Berg-Feinfield Vision Correction today! You can schedule a consultationat one of our locations to find out if LASIK is right for you.