You Can Afford LASIK with These 10 Creative Ideas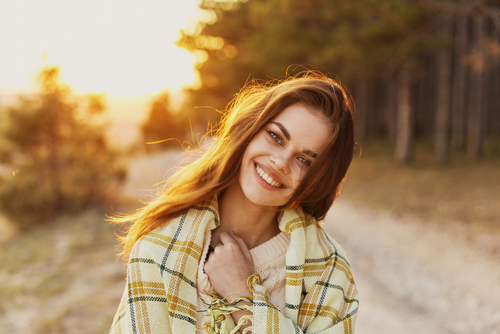 Even if you know LASIK is life-changing, you may be concerned that you will not be able to afford it. However, there are many ways that you can budget to make your LASIK dream a reality.
For example, you could create a budget plan or try a side hustle to earn extra money. You'll have put aside enough for vision correction surgery in no time. 
If you need a little extra help, at Berg Feinfield, you'll find financing options to put LASIK within reach through a monthly payment plan. 
Keep reading to learn how you can afford LASIK with these ten creative ideas!
Budget Makeover: 5 Cost-Cutting Ideas From High to Low
Daily spending habits add up. Do an audit of your expenses, and you'll be amazed at how much you can save!
1. Bring Your lunch
Bringing your lunch to work can save you thousands. Plan accordingly and watch your LASIK savings grow. 
2. Cut The Cable
Turning off your cable services can also save you thousands. The typical cable bill costs more than all other utility bills combined.
Cut the cord, watch online, and you'll save plenty to put towards LASIK. 
3. Brew Your Coffee at Home
Brewing your own coffee at home can allow you to put away a little bit every day towards your LASIK goal. If you spend $4 daily, that's $20 a week and over $1000 saved a year. 
Plus, you'll save time by skipping the drive-through.
4. Slash Your Subscription Services
Have you ever signed up for a free trial with a credit card number and then forgot to cancel before the first bill? Take the time to track what services you're paying for, and drop what you don't use. 
Online tools and subscription tracker apps can help you find and terminate these services. 
5. Borrow, Don't buy
How much are you spending on books, ebooks, movies on demand, or cable services to binge one series? If you haven't been to the library lately, you'll be amazed at how much you can get for free. 
Sign up for a library card and take advantage of streaming services, ebooks, audiobooks, and more. 
Start a New Side Hustle: 5 Things to Try Out
Part-time jobs can supplement your income while utilizing skills you already have. Some can even be fun and a way to meet new people. 
6. Rent That Extra Bedroom
You can do this through a number of services. If you have a vacation home, consider renting that out as well.
7. Sell Your Handmade Crafts 
If you like to paint, knit, or do pottery, consider selling your art or handmade crafts at local craft fairs, online through your website, or on Etsy.
8. Freelance as a Writer or Graphic Designer
The best way to determine an excellent option to acquire supplemental income is to look at your skills. If you are skilled in writing or graphic design, pick up some freelance gigs to get some extra cash.
9. Drive for a Ride-Sharing App
There are many ways to easily gain extra income by taking people to and from places. There are many services you can sign up with.
10. Deliver Food
With food delivery services becoming more and more popular, you can apply to deliver food with different companies! This is an easy way to acquire additional income in the comfort of your own car.
Consider Financing Options: CareCredit and Alphaeon
You don't have to pay for LASIK up front. It's possible to enjoy the benefits of LASIK vision correction surgery and pay for it over time.
Low monthly payments are possible through financing options offered by Berg Feinfield. Flexible payment plans can take into account your individual budget needs. 
At Berg Feinfield, financing plans are available through CareCredit and Alphaeon.  
Do you want to learn more about it at Berg Feinfield's Patient Financing Options? Schedule an appointment at Berg Feinfield today to get started on your LASIK journey!